About Jensen Signs
Jensen Signs was founded by Thor Jensen.   Thor took an apprenticeship course in his birth country of Denmark where he won several awards for his unique design and artistic craftsmanship of various signs.  When Thor moved with his family in 1977 to the West Coast of British Columbia, he opened a small sign shop by the name of Jensen Sign Artistry. His new clients loved his artistic designs and custom made signs. His sons quickly became involved in the family business as well. Thor began training his sons and teaching them some of the very same skills he had learned during his apprenticeship. This was long before computers were introduced into the design and manufacture of signs. Thor taught his sons how to design a sign so it is appealing to the eye… How to draw up individual letters and then hand paint them using a mahl stick and sign painters quill.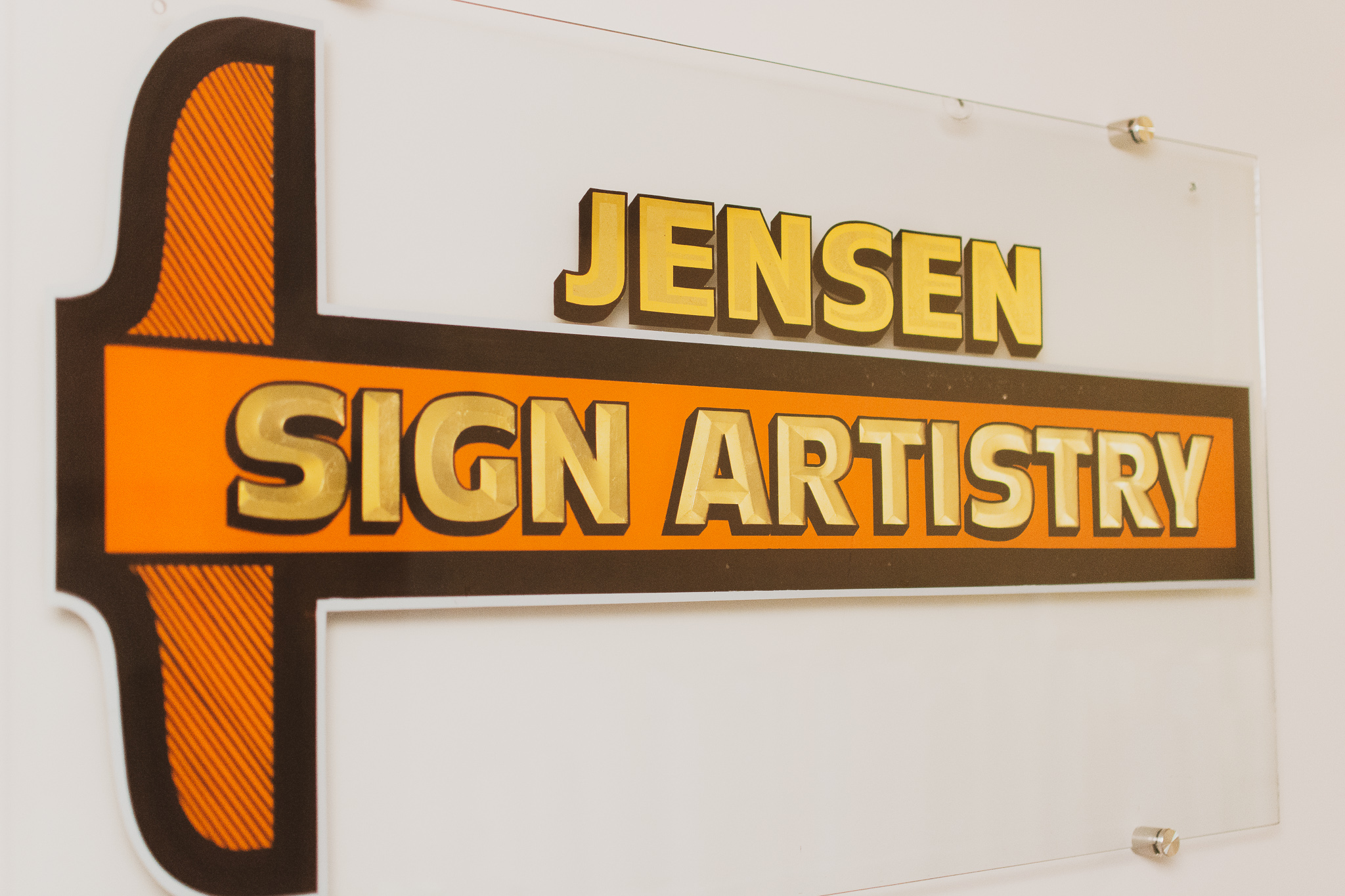 When computers were introduced to the sign industry in the early 1980's, Thor was quick to realize the need to keep up with technology. He immediately purchased a first generation  sign making machine… very primitive by today's standards.
In the early 1990's, Thor decided it was time to retire and turned the reigns over to his two sons, Jeff and Steve. Today, Jensen Signs is still a family run business. Jeff and Steve continue to build on the name that their father started over 30 years ago. They continue to keep up with the latest in technology. The training that was received from Thor on how to design a sign that is artistic and appealing to the eye is still something that is used today on a daily basis by Jeff and Steve.
Employing the latest in technology available today, we create some very high end unique signage that is very appealing to the eye.
Please allow us the opportunity to design and create your unique custom made sign.